VDI's driving simulators have proven to be a cost-effective and engaging way to provide refresher training before and after accidents to our Postal Carriers and Tractor/Trailer Operators. More importantly, the simulation-based driver safety training has considerably reduced accident rates in the Suncoast District during our trial period compared to the same period last year. In fact, we have had only one backing accident since we got the simulator in Tampa compared to last year when there were 26!
Andrea L. Maddicks, Manager Transportation & Networks – US Post Office, Suncoast District – Tampa, FL (VHD)
We installed 13 VDI simulators this summer and our high school students have truly enjoyed the upgraded experience. These simulators teach everything from how speeding affects the physics of the car to the serious dangers associated with distracted driving. The sixteen lesson Driving Essentials program wonderfully complements our driver education classroom and lab components. Driving simulation allows my instructors to teach important lessons – like speeding or texting – that would be too dangerous to demonstrate on the road. The One Simple Decision program powerfully tackles the problem of distracted or impaired driving with realistic and hard-hitting scenarios. Thank you again for providing such a useful and versatile driver education curriculum product. The installation could not have gone smoother. Your assistance throughout the procurement process and especially your "service after the sale" has been top notch. We are extremely pleased with our VDI purchase.
Charles J. Wise, Curriculum Supervisor – Alachua County Public Schools, Florida (Teens)
I think (the simulator) gives us an opportunity for a controlled environment. To make sure that people understand it CAN and WILL happen to you. It's not a matter of if, it's when.
Mike Kindhart, State Trooper – Illinois State Police
Driving simulators allow active learning by making it possible to give immediate feedback on driver performance. It is as close as a person can come to training on real roads with a licensed driving instructor, but without the crash risk.
NHTSA, NHTSA's Report on Global Best Practices in Driver Training – NHTSA
Since July 2013 when we implemented the simulator in our UPS facility, we've seen a 38% reduction in crashes. And, so far this year, we are trending well below last year's numbers.
Rodney Ruff, Division Manager – UPS
You can make an error on a simulator and suffer no adverse consequences, whereas if you make an error behind the wheel of a car, it can be fatal.
Dr. Brendan Campbell, Director of Pediatric Trauma Surgery – Connecticut Children's Hospital
It's as close to real life as you can get without putting someone in harm's way.
Todd Emanuel, Mayo Clinic Emergency Services – Mayo Clinic
There is a lot of talk in the hallways in between classes, kids comparing their experience behind the wheel of the virtual program. That's why the program is so powerful; it promotes discussion about the consequences of distracted teen driving.
Jamie Droste, Student Life Advisor – Foxborough Regional Charter School
We're not teaching teens to drive. We are teaching them the consequences of distracted or impaired driving.
Esther Borer, Coordinator – Injury Prevention Center – Umass Memorial Hospital
By bringing the simulators here, it gives teens the idea of how fast things can happen when you're not paying attention on the highway.
Tony Burnett, Law Enforcement Liaison – Governor's Highway Safety Office
It (driving simulator) shows you what actually happens in first person.
John Malak, Sophomore – Southview High School
This (driving simulator) tool will get the community to be proactive about stopping distracted driving. We need to focus again on the task at hand and we really hope being proactive, with a simulator like this in our community and in the Tri-States, that we can make that happen.
Mike Kindhart, State Trooper – Illinois State Police
Just one simple decision can affect your entire life. I think that (the driving simulator) made a big impact on all the teens here today.
Shannan McQuade, High School Junior – O'Gorman High School
In the past, we've used traditional education methods of in-person verbal lessons. Many students are hands-on learners and have benefited from the "Virtual Driver" software program. The entire system comes equipped with that software, the touch-screen computer, a steering wheel and pedals.
Faith E. Lustik, Health Planner – Jefferson County Public Health
The simulator is a realistic, yet safe way of teaching an important lesson. There's a deer running out, there are other cars on the road, and even the person in the car telling them to text their family is a distraction as well.
Kari Chavoustie, Public Health Educator – Jefferson County Public Health
It's a great machine, with a computer screen and a steering wheel and a cell phone for texting, so as the program plays, it's designed to have pedestrians, turns, vehicles appear, and it tracks how many times you drift in and out of the lanes. It's truly amazing.
Gaylen Tips, Nurse & Trauma Program Director – Kaiser Permanente
It gives the kids experience driving in situations that they may not get from their typical drivers ed classes.
Kristen Lavery, Supervisor of Instruction – Mainland Regional High School
Anyone can stand there and talk to you. That is the reason we got the simulator —so they are able to actually engage and do the actual driving. It's a neat little jewel because people really flock to it.This simulator is an engaging piece for all ages, especially young drivers that struggle with bad habits like texting and driving or impaired driving. This gives you the opportunity to go through consequences of driving impaired and distracted and take all the bad habits out on the machine and practice good habits out on the road..
Jeremy Lavalley, Traffic Safety Coordinator – SGI Canada
This (simulator) is just such an exciting educational tool to have in the community. It's a great way to be interactive and send a message . . . Be safe with your driving.
Doris Trent, Director of Volunteer Services – Winchester Medical Center
The consequence part of the simulator will have more of an impact than "drunk goggles" or posters and presentations. The goggles usually result in kids just having fun.
Ray Warriner, Trauma Nurse-Clinician – Winchester Medical Center
They do crash. They do run into things. They do make wide turns. They do get into accidents. It's immediate feedback without anyone getting hurt.
Patrick Lynch, Principal – Bordentown Regional High School
It's an incredible tool. What we're seeing is everyone is so plugged in. Hopefully we can still influence them. We want to try to reach out to the younger folks, just to show them the potential.
Dilenna Harris, Public Affairs Manager – Kaiser Permanente
The [simulator] is a dream come true. This will make [the student's] interest levels skyrocket. I know if I had one of these when I was in high school, I would have been more intrigued and engaged in class.
Kelsey O'Gorman, Driver's Education Teacher – Princeton High School
These simulators represent a small investment compared to the costs incurred by even one serious road crash.Enhancing the driver training program at these schools helps advance NJM's 100-year commitment to safety. These simulators provide valuable experience with a variety of driving challenges, so these young people can develop safe driving habits that can last a lifetime.
Bernie Flynn, CEO – New Jersey Manufacturer's
The Pasadena Police Department is dedicated in educating the public regarding safe driving habits and has conducted numerous programs relating to impaired and distracted driving. Our programs have targeted all age groups, but our main focus has been teen drivers. We searched for a driving simulator that was portable, interactive and one that associated with both impaired and distracted driving. Our answer was VDI's, VT Touch Simulator with One Simple Decision (OSD). It is a system that we could set up in our mobile education trailer for large scale events or take to a classroom for small presentations. The OSD software is very engaging which helps keep the attention of young users. It goes beyond just driving aimlessly like other simulators and communicates, through first-person video, the consequences of bad choices made behind the wheel. This simulator is a great tool and we have received nothing but positive response from all we have presented it to. We have been so impressed, we were compelled to buy a second VT Touch.
Derek Locklin, Police Officer – Pasadena Police Department
In the [simulation] you can reset the game, but if you crash in real life, you go to jail or die. The game simulates that by showing the consequences at the end of the simulation.
Pam Kane, Spokesperson – PennDOT
We believe in a grassroots effort and using the strength of our AAA leadership team out in the field. OSD strikes a cord with teens who, after participating in the simulation, leave with a better understanding of what they need to do and not do when they get behind the wheel.
John Pecchio, Manager of Traffic Safety – AAA Auto Club Group's Southern Region
The reality is that when you put students under a little bit of stress and they try to do the texting or the calling on the phone, they really don't perform as well. Most don't realize the level of risk that it creates or what the consequences can be.
Dan Worley, Program Coordinator – Hillcrest Baptist Medical Center/Texas 'Reality Education for Drivers' Program
When students do [the impaired drive], they'll have an accident or get pulled over for speeding. Then the program takes them through the process. It can book, fingerprint and photograph them. Some have accidents and are taken to the hospital. And some are called before a judge. It is quite a thorough program.
Ron Hickman, Media Specialist – Mater Dei
This is not just a teen problem, it's an everybody problem as far as distracted driving. They really feel like it's realistic, like they're driving down somewhere and they end up having a crash.
Syndi Baltum, Official – Lee County Memorial Hospital
Students see the consequences of their actions in the simulator. They see what kind of a bill they'd get for damage or a ticket, or may even hear a written statement from the parent of a pedestrian they killed. It was eye-opening for them to see their classmates going all over the road as they tried to text.
Geoff Grow, State Director – Indiana SADD
With this (simulation), it's visual and it's very close to reality while obviously being safe.
Barb Reardon, Director of Community Education – West Irondequoit School District
All students should have to experience the simulator before they get on the road.
Sheila Klinker, State Representative – Indiana State Rep
I turned right and forgot to look and crashed head-on into the other car. I thought it was very realistic.
Sophie Shinn, High School Sophomore – West LaFayette High School
The One Simple Decision program has a component that if they hit something or a person, there is actually a simulation of them getting arrested, going to jail, and going in front of a judge, or even going to the hospital.
Alexa White, Spokesperson – Pennington County Emergency Management
It was really intense. It's a really, really good program. It shows us what people are doing in my age group. A lot of people text and drive and a lot of people drink and drive around my age and it's really good awareness.
Darrion Rouse, Student – Box Elder Job Corps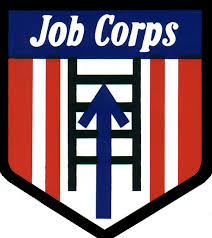 The simulator had them go to court and had the victim's relatives get up and speak about how they miss their family member and it's their fault. And then a sentence is handed down and it's very realistic.
Toby Aberle, Safety Officer – Box Elder Job Corps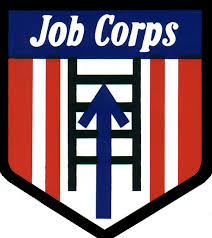 I believe in it (One Simple Decision). I really do.
Kelly Fischer, Assistant Manager for National Philanthropy – Toyota
We recognized that there is an issue, especially among young drivers, with paying attention to the road. We started using it last year. We've gotten really good feedback. The kids realize after they've used it, 'I really can't do two things at once (while driving).'
Melissa Ayers, Spokeswoman – Ohio Dept of Transportation
The real powerful part was that as soon as you got into the crash, the scene changes from the driving simulation scene to actual video footage of a cop walking up to you. As he comes up, he shines a light in your face and says, 'Have you been drinking'? Then you have the police booking you into jail, and the court. It puts everything in perspective and makes it really realistic.
Harry Mochel, Freshman – Tulane University
When the kids first start driving, they think this is all fun, they are excited to start, until they crash and they start to see the consequences and risks, then they are taken back.
Francisca Turkson, Prevention Educator – UMass Memorial Hospital
It gives the students the opportunity to fail without the harsh consequences. It also gives the cost breakdown, what a ticket costs, a DWI, so there are lessons to be learned.
John Miller, Police Officer – Amherst New York
People believe other drivers are a hazard when they're doing this [texting and driving]. They tend to trust themselves, but when you sit down and do this [driver safety simulation], you realize maybe you can't trust yourself as much as you thought.
Matt Schroeder – Owens Corning
So many people request to use it [driving simulator] for their events because it is getting the message across how unsafe it is to be too distracted while you're driving.
Julie Walcoff, Program Manager – Ohio Dept of Transportation
It [One Simple Decision] was educational. It showed that the consequences of people drinking and driving are long-term. You may not get a job. This follows you for the rest of your life.
Ryan Task, High School Sophomore – Aurora High School
The [One Simple Decision] computerized simulation strikes a chord with young drivers. This is a technology with a message. Merge the two together, and with teens, you have a good result.
Shawn Schwartz, School Resource Officer – Erie County Sheriff's Office
Teens who have tried the simulators tell us they've learned a lot by experiencing firsthand that they can't be in control of a car when driving while distracted or under the influence.If students get into a car crash during the impaired simulation, they will see what it is like to be taken to the hospital. One student was so involved when he was taken to the hospital as part of the simulation, that he turned white. He said he would never drink and drive.We were very fortunate to get [VDI's] top-of-the-line simulators through Toyota's generosity.
Richard Kearns, Director of Security – Seymour Public Schools
The virtual driver has been a hit among our teens, I love hearing, 'wow, I thought I drove better than that when using my own phone'. It is also educational to watch them fail to follow directions due to the distraction of other teens around them. They quickly tell people to be quiet, which brings up another conversation piece for teens. This is such an eye opener for those already driving and a great lesson for those just starting! Thank you!
Rachel Hauglid, Coordinator – P.A.R.T.Y. Casper
Fill out this form and we will get right back to you.
5137 Golden Foothills Parkway
Suite 150
El Dorado Hills, CA 95762
877.746.8332