VDI's driving simulators have proven to be a cost-effective and engaging way to provide refresher training before and after accidents to our Postal Carriers and Tractor/Trailer Operators. More importantly, the simulation-based driver safety training has considerably reduced accident rates in the Suncoast District during our trial period compared to the same period last year. In fact, we have had only one backing accident since we got the simulator in Tampa compared to last year when there were 26!
Andrea L. Maddicks, Manager Transportation & Networks – US Post Office, Suncoast District – Tampa, FL (VHD)
We are thrilled that VDI submitted and won our request for purchase for 48 simulators.  We are looking forward to our partnership in providing an excellent driving education experience for our students. Baldwin County Public Schools has had a wonderful experience with Virtual Driver Interactive (VDI), both with the simulator technology and customer support. The equipment is top notch, and the people are kind, understanding, and extremely helpful.
Scotty Keenan, Secondary Supervisor
– Baldwin County Board of Education Alabama
The VDI simulator gives us an opportunity for a controlled environment in order to make sure that people understand it CAN and WILL happen to them. It's not a matter of it, it's when. This tool will get the community to be proactive about stopping distracted driving. We need to focus again on the task at hand and we really hope being proactive, with a simulator like this in our community and in the Tri-States, that we can make that happen.
Mike Kindhart, State Trooper – Illinois State Police
The training software combined with the external hardware is extremely realistic and the wide range of vehicle choices has a something for everyone.
Shane Edge, OneEHS
-General Electric
Since July 2013 when we implemented the simulator in our UPS facility, we've seen a 38% reduction in crashes. And, so far this year, we are trending well below last year's numbers.
Rodney Ruff, Division Manager – UPS
Car crashes remain the leading killer of our children and that is simply not acceptable. We need to change the culture, we need to educate our kids better and these simulator labs are a big step in the right direction. We want people to realize through these simulators what bad can happen and learn it in a safe environment. Don't learn it on the highway. I believe the use of simulators is a great educational tool.
Dom Tiberi
– Founder of Maria Tiberi Foundation
It's as close to real life as you can get without putting someone in harm's way.  And I can't say enough about the customer support. This is the difference between Virtual Driver and many other companies.
Todd Emanuel, Mayo Clinic Emergency Services – Mayo Clinic
The VDI simulators allow us a more efficient strategy to combat the distracted driving issue as well as to offer the immediate feedback that our students need to improve their driving and better prepare them for their behind the wheel drives. Additionally we are excited about the parent portal and data collection we can utilize with the new simulators.  We are also going 1:1 in the next school years (2 year implementation process) so that excites us even more with the opportunities that the new VDI platform allows.
Todd Gingerich Curriculum Coordinator
-West Aurora SD 129
The VDI driving simulators have been beneficial in helping students understand the day-to-day tasks of driving a car in various conditions. Community leaders have been in and are impressed with the technology. The simulators are very good at teaching kids how to drive safely by showing them the consequences of distracted driving. As a former driver education teacher, I would have loved to have had this technology in my classroom to teach my students real world simulated driving.
Lane Widner, Principal
– Grants High School
The VDI simulators have been a very positive learning experience for our students and are a more efficient strategy to combat the distracted driving issue.
Janelle Marconi, District Department Chair of Physical Education
– Hinsdale Township High School, D86
This is a great way for new drivers to learn without being out on the roads. Many students don't even know what the difference between the accelerator and brake are, so the simulators are a great place to start. Imagine these students not knowing this information in a car versus the simulators. Each student is able to spend 8 hours on the simulators in a variety of real life situations without the risk of injury. What a benefit to the student, families and everyone on the roads. After much research, VDI was the best option available to help our students be the best drivers possible.
Chad Fellows, Driver Education Coordinator
– Anoka Hennepin School District
"We have been using Virtual Driver Interactive for almost a year now and it has been very good for our students. The program is realistic and very interactive. We have about 300 students a year that use the system. The students have given positive feedback as well. Students like how it's self-paced and realistic. I like how I can change the driving conditions and see how the system reacts. This is a great place to start with brand new drivers."
Mark Baker, Driver Education Teacher
– Provo High School UT
Obviously, this is the best way for a student to learn, not just the techniques of driving, but the various hazards so they can learn in a safe environment. They can learn all their skills on the driving simulator before taking them out on the road.
Tom Iffrig, High School Driver Education Instructor
– Pattonville High School, Missouri
It's a great machine, with a computer screen and a steering wheel and a cell phone for texting, so as the program plays, it's designed to have pedestrians, turns, vehicles appear, and it tracks how many times you drift in and out of the lanes. It's truly amazing.
Gaylen Tips, Nurse & Trauma Program Director – Kaiser Permanente
While Vermont's 2021 results showed a 30% increase in crash rates, the teens in Windham County using VDI simulators in the "Enhanced Teen Driver Safety Program" had a 23% DECREASE in crash rates. Moreover, this one year data is statistically significant, not an anomaly. The county has actually seen a reduction in teen crash averages for the past 3 years when using VDI simulator.
Mike Roj, Windham County Deputy
-Founder of the Enhanced Teen Driver Safety Program.
The simulator is a creative and effective way to work on performance skills such as motor planning and praxis, emotional regulation, and cognition.  The great thing about this piece of equipment is it provides patients with an awareness of their challenges while also giving them an opportunity to gain greater confidence as they progress through the various scenarios presented by the simulator.  It can feel like a game, but the reality is that it provides individuals with the skills necessary to function safely in the real world.
Rebecca Peltz, Occupational Therapist
-Hope Network Neuro Rehabilitation
One population that gravitates toward the simulators are high functioning Autism teens/young adults, teens with ADHD and/or ADD that are on medication, and others that have other learning challenges. I have worked with over a dozen clients on the spectrum and many that have gone on to successfully achieve licensure. I highly recommend the program and continue to find great satisfaction in receiving text messages from former students sharing that they have their licenses and the appreciation they have for the help they received on the simulator.
Lina Kreter, Owner
-The Driving Experience Driving School
The consequence part of the simulator will have more of an impact than "drunk goggles" or posters and presentations. The goggles usually result in kids just having fun.
Ray Warriner, Trauma Nurse-Clinician – Winchester Medical Center
Cuyahoga Hills Juvenile Correctional Facility initiated a driver's education program as part of our re-entry efforts to help prepare youth to receive their Ohio temporary drivers permit. The simulator gives our youth the opportunity to get practical and realistic experience without going into the community. I think the simulator is a great tool for our youth!
Jesse Augenstein
-Ohio Dept of Youth Services
VDI's simulator allows us to address driver safety in a new and exciting forum, as opposed to the traditional meeting forum, to continue to drive our safe driving focus. Since the simulator is portable, it also allows us to save on travel expenses by bringing the simulator to the employees, which helps us logistically. The virtual lessons compliment and parallel our current Smith System driving philosophy giving us a more consistent safe driving message.
Dan Diamond, Site Supervisor 
-PSE&G
These simulators represent a small investment compared to the costs incurred by even one serious road crash.Enhancing the driver training program at these schools helps advance NJM's 100-year commitment to safety. These simulators provide valuable experience with a variety of driving challenges, so these young people can develop safe driving habits that can last a lifetime.
Bernie Flynn, CEO – New Jersey Manufacturer's
The Pasadena Police Department is dedicated in educating the public regarding safe driving habits and has conducted numerous programs relating to impaired and distracted driving. Our programs have targeted all age groups, but our main focus has been teen drivers. We searched for a driving simulator that was portable, interactive and one that associated with both impaired and distracted driving. Our answer was VDI's, VT Touch Simulator with One Simple Decision (OSD). It is a system that we could set up in our mobile education trailer for large scale events or take to a classroom for small presentations. The OSD software is very engaging which helps keep the attention of young users. It goes beyond just driving aimlessly like other simulators and communicates, through first-person video, the consequences of bad choices made behind the wheel. This simulator is a great tool and we have received nothing but positive response from all we have presented it to. We have been so impressed, we were compelled to buy a second VT Touch.
Derek Locklin, Police Officer – Pasadena Police Department
In the [simulation] you can reset the game, but if you crash in real life, you go to jail or die. The game simulates that by showing the consequences at the end of the simulation.
Pam Kane, Spokesperson – PennDOT
We believe in a grassroots effort and using the strength of our AAA leadership team out in the field. OSD strikes a cord with teens who, after participating in the simulation, leave with a better understanding of what they need to do and not do when they get behind the wheel.
John Pecchio, Manager of Traffic Safety – AAA Auto Club Group's Southern Region
We installed 13 VDI simulators and our high school students have truly enjoyed the upgraded experience. These simulators teach everything from how speeding affects the physics of the car to the serious dangers associated with distracted driving. The sixteen lesson Driving Essentials program wonderfully complements our driver education classroom and lab components. Driving simulation allows my instructors to teach important lessons – like speeding or texting – that would be too dangerous to demonstrate on the road. Thank you again for providing such a useful and versatile driver education curriculum product. The installation could not have gone smoother. Your assistance throughout the procurement process and especially your "service after the sale" has been top notch. We are extremely pleased with our VDI purchase
Charles J. Wise, Curriculum Supervisor
-Alachua County Public Schools, FL
After each session, we print off the student report, and use it as an established baseline of the student's skill level. This information is shared with both the parent and student then added to student files. Overall, the simulator has been an awesome tool for the school! It shows students what to expect on the road and takes some of the weight off of our instructors
Cyndi Starke-Odero, Assistant Director
-Caswell Group Driving School
Turtle Mountain High School would like to thank Virtual Driver Interactive for the installation of the 15 driving simulators. The simulators are very good quality, very easy to use, and state-of-art equipment. Both students and teachers enjoy the training modules embedded into the driving simulators. The simulators definitely help to train our teenage drivers to become better drivers
Brad LaRocque, Career & Technical Education Director
-Turtle Mountain Community High School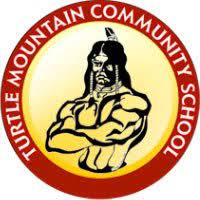 Students see the consequences of their actions in the simulator. They see what kind of a bill they'd get for damage or a ticket, or may even hear a written statement from the parent of a pedestrian they killed. It was eye-opening for them to see their classmates going all over the road as they tried to text.
Geoff Grow, State Director – Indiana SADD
Students have made several comments about how easy the simulators are to learn from and how they are very familiar with their favorite extracurricular activity – video games. As teachers, we look for any avenue possible to keep students engaged in learning. Simulators allow us to do this.
Dianne Nelson, HS Diploma Manager/GED Instructor
-Timber Lake Job Corps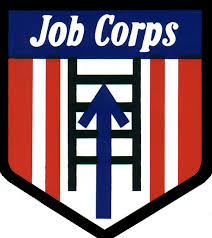 Job Corps students from all walks of life have benefited from the safe, inclusive and real life driving situations that VDI provides. It is a valuable part of our Drivers Ed curriculum and a bridge for students to their actual behind the wheel driving experience. Students are then ready to face behind the wheel in real time once they complete the required lessons. Safety, reaction times, road conditions, traffic and unpredictable occurrences are all addressed in comfortable, controlled and safe settings. VDI simulators allow each of our students to apply that knowledge and have more confident experiences once they are ready for the road.
Bonita V. Mason, Drivers Education Specialist
-San Diego Job Corps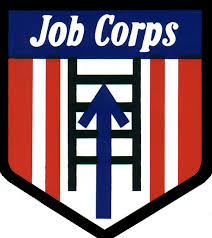 The course adds fun to the education, gives them a sense of achievement, and teaches them the traffic laws, road safety, driver responsibilities, and overall defensive driving techniques," said. "It gives them confidence and a sense of personal responsibility
Maria Mujica, Career Technical Education Teacher and Program Analyst
– San Diego Juvenile Court & Community School 
We love VDI simulators for our fleet drivers and I'm sure our community would be grateful for us allowing our families to also use this fantastic system. Additionally, there's a texting and driving component that has the operator actually text on their phone while they are using the simulator. It throws a lot of curves and distractions at the driver and reinforces the need to stay alert.
Mike Bergeaux, Director of Loss Control
-Association of Louisiana Electric Cooperatives
We recognized that there is an issue, especially among young drivers, with paying attention to the road. We started using it last year. We've gotten really good feedback. The kids realize after they've used it, 'I really can't do two things at once (while driving).'
Melissa Ayers, Spokeswoman – Ohio Dept of Transportation
Our students really enjoyed the opportunity to use the simulator and other students who were not in the program became aware and asked about how they could also drive with the simulator. This past school year we started a Driver's Education class that has become popular with our students. Students are attentive and eager to participate while in the class. This class with the use of the simulator has become extremely beneficial for our students who are incarcerated. It allows them to drive in the most realistic conditions possible and is developing their skills and preparing them for when they will obtain a driver's license in the future. The realism, variety and feedback that the simulator provides is the best possible tool that I am aware short of being behind the wheel of an actual car.
Clay Chandler, Principal
-Shenandoah Valley Juvenile Center 
When the kids first start driving, they think this is all fun, they are excited to start, until they crash and they start to see the consequences and risks, then they are taken back.
Francisca Turkson, Prevention Educator – UMass Memorial Hospital
It gives the students the opportunity to fail without the harsh consequences. It also gives the cost breakdown, what a ticket costs, a DWI, so there are lessons to be learned.
John Miller, Police Officer – Amherst New York
We began offering a Traffic Safety course this past year after purchasing two driving simulators from Virtual Driver Interactive. The class is very popular with the young men we serve and offers them the opportunity to develop valuable life skills when it comes to driving safety. Since our students are incarcerated, this is a safe and effective way to develop these skills and prepare them for a successful transition to the community
Jeff Canfield,  Vocational Coordinator
-Oregon Youth Authority
We currently have 42 VDI simulators in six high schools in Forsyth County Georgia. VDI is state of the art when it comes to creating a realistic program for training young drivers without putting them in harm's way on the road. The graphics are realistic and incorporate many lessons teaching students the correct way to handle hazardous road conditions. The students enjoy the lessons and parents have the ability to know what is being taught so they may be aware of what their children are learning week by week. Installation is stress-free and the installers are very professional.
Sherry Stein – Executive Director
-LEADER Program / Forsyth County Schools Georgia
We recently purchased 16 driving simulators and have used them with over 100 students for our summer program and to say that we are satisfied would be an understatement. They are FANTASTIC! I know for a fact they have helped with our behind the wheel program because they are so realistic! We have had zero problems with them and the students love them. There is plenty of driving scenarios and different variations you can use it's incredible
Dennis Chartier, Lead Driver Education Instructor
-Deer Valley School, AZ
Teens who have tried the simulators tell us they've learned a lot by experiencing firsthand that they can't be in control of a car when driving while distracted or under the influence.If students get into a car crash during the impaired simulation, they will see what it is like to be taken to the hospital. One student was so involved when he was taken to the hospital as part of the simulation, that he turned white. He said he would never drink and drive.We were very fortunate to get [VDI's] top-of-the-line simulators through Toyota's generosity.
Richard Kearns, Director of Security – Seymour Public Schools
Fill out this form and we will get right back to you.
5137 Golden Foothills Parkway
Suite 150
El Dorado Hills, CA 95762
877.746.8332